The voting for xHamster Awards 2023 has begun!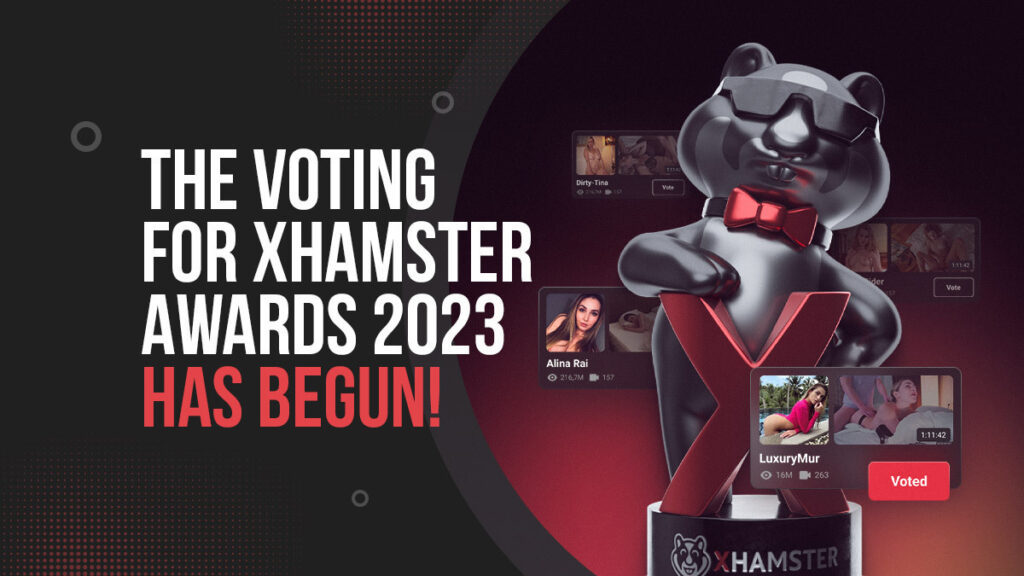 Vote now!
It's time to vote for your favorite creators at the xHamster Awards 2023, and here's how to do it:
How to vote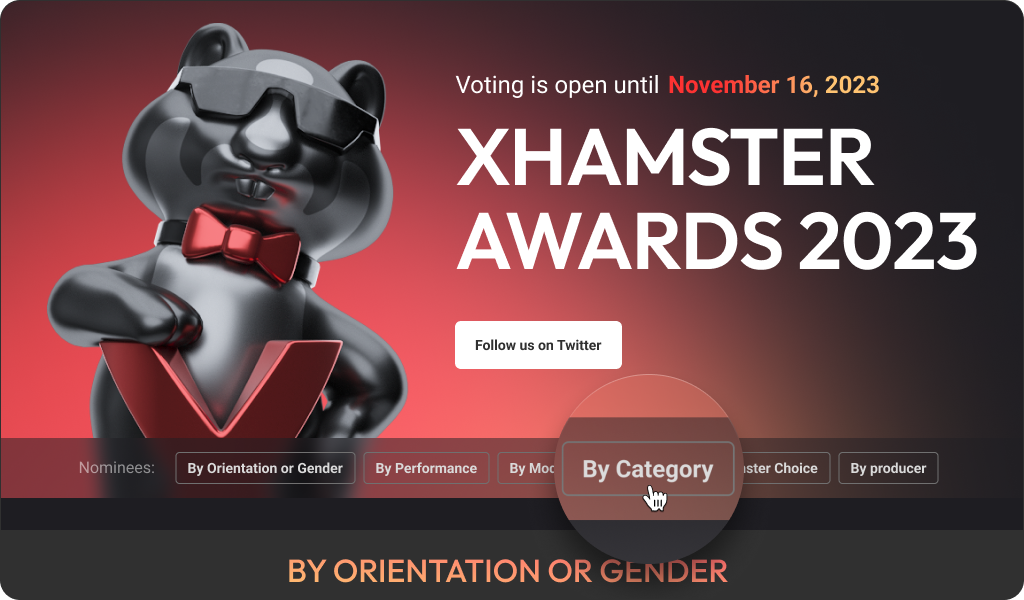 Watch all the nominees and choose the one you like best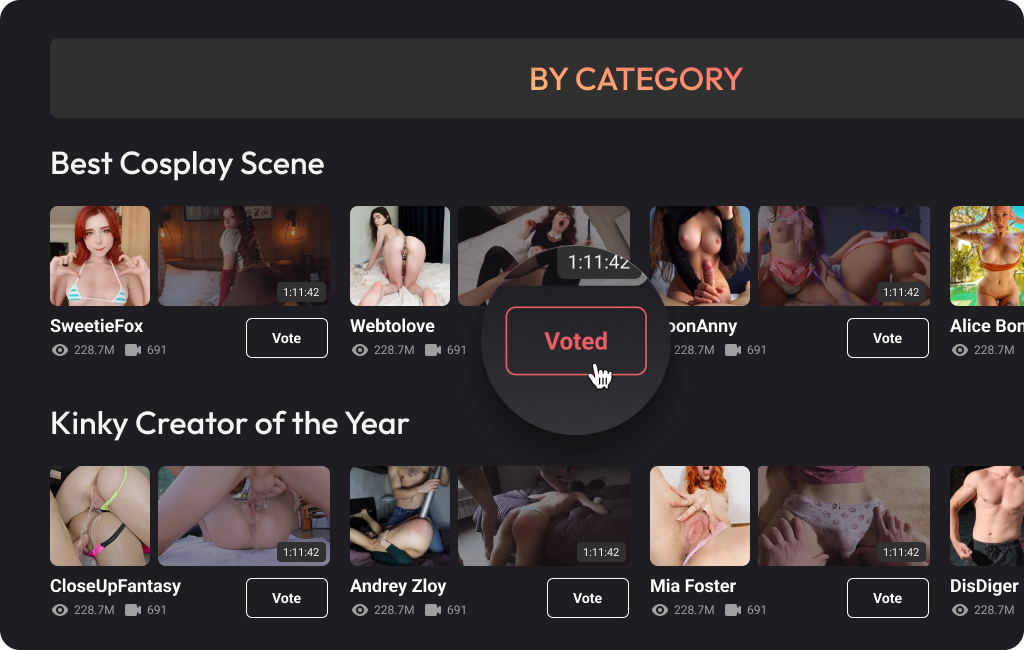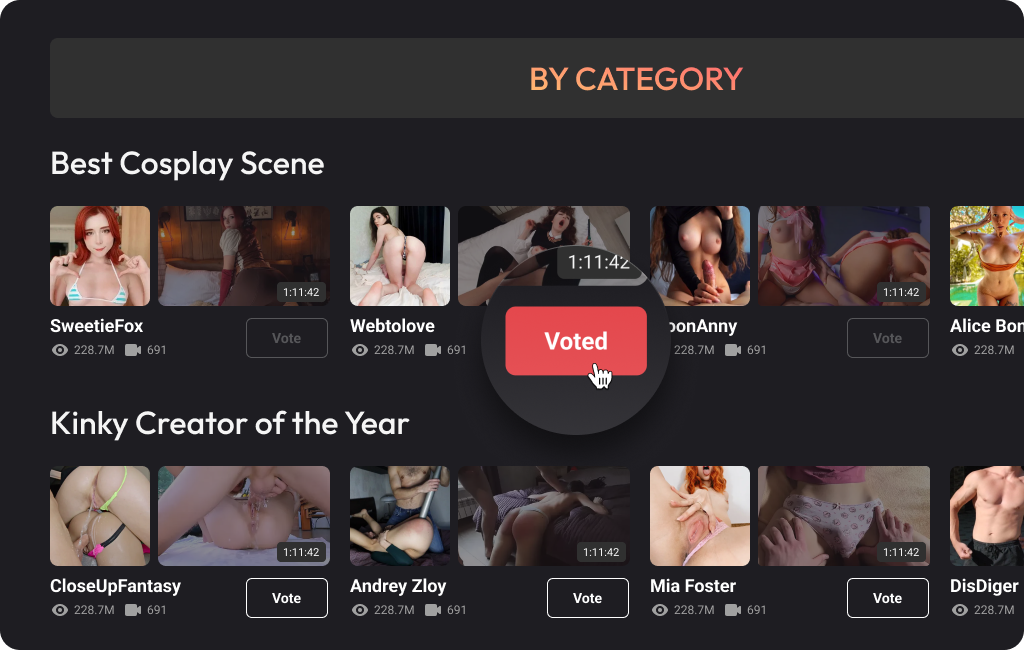 You can change your choice anytime you want until the voting ends
Your choice is important, so vote on time and don't forget to check for the latest updates on our Twitter.
The voting will take place from October 16 to November 16.
Want to shine like these talented creators on the xHamster Awards 2024 but don't know where to start?
To do that
Upload your unique content on regular basis, making it creative and engaging for your audience
Win a place in our Top Creator Videos
Promote your content in your social media
Collect views, likes, and shares from the users
Repeat!
If you are not one of our creators yet, please follow the link.
Do you have any questions? Email us at [email protected] or send a direct message to our xHamster creator support account.
With Love,
The xHamster Team