Sign Up for xHamster via Google Account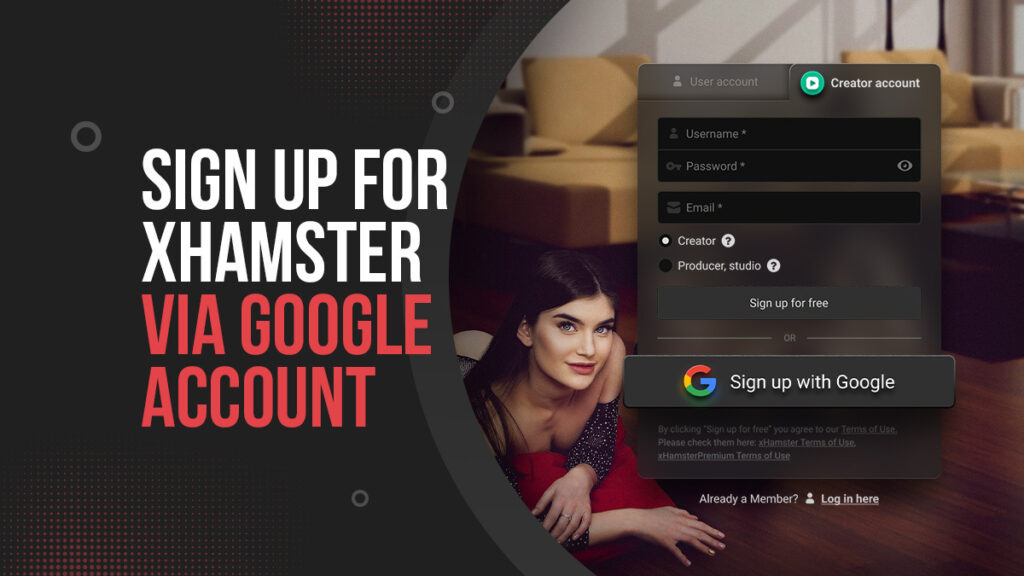 Hi creators!
Are you interested in signing up for xHamster but find the registration process boring and tedious? Well, we have good news for you! We've made some improvements to make the registration process a lot simpler and faster.
From now on, you can sign up for xHamster using your Google account. It's super easy and will save you a lot of time!
Just follow these simple steps:
Go to the xHamster creator's sign-up page.
Choose "Sign up with Google" as an option when creating your new account.
Follow the authorization steps to connect your Google account to xHamster.
Choose a username, and you're done!
Once you've registered, you can also join the Ad Revenue program and start earning money. Sharing your referral link is one of the easiest ways to make money on xHamster. You can earn 5% of your referral's income! With the new sign-up option, we're expecting more and more users to join, which means more earning opportunities for everyone. So don't wait any longer, sign up today and start earning money on xHamster!
Do you have any questions? Email us at [email protected] or direct message us on our xHamster creator support account.
With Love,
The xHamster Team